Our Care
Specialized treatment across multiple chronic conditions
Providing effective resources to help stay ahead of diabetes, obesity, and heart conditions.
Easy and fast on-formulary medication management. Devices to track blood sugar, blood pressure, and weight.


Whole health plans for all cardiometabolic conditions. Unlimited medical support —no visit fees or copays.
Reviewed by experts, with continuous treatment adjustments.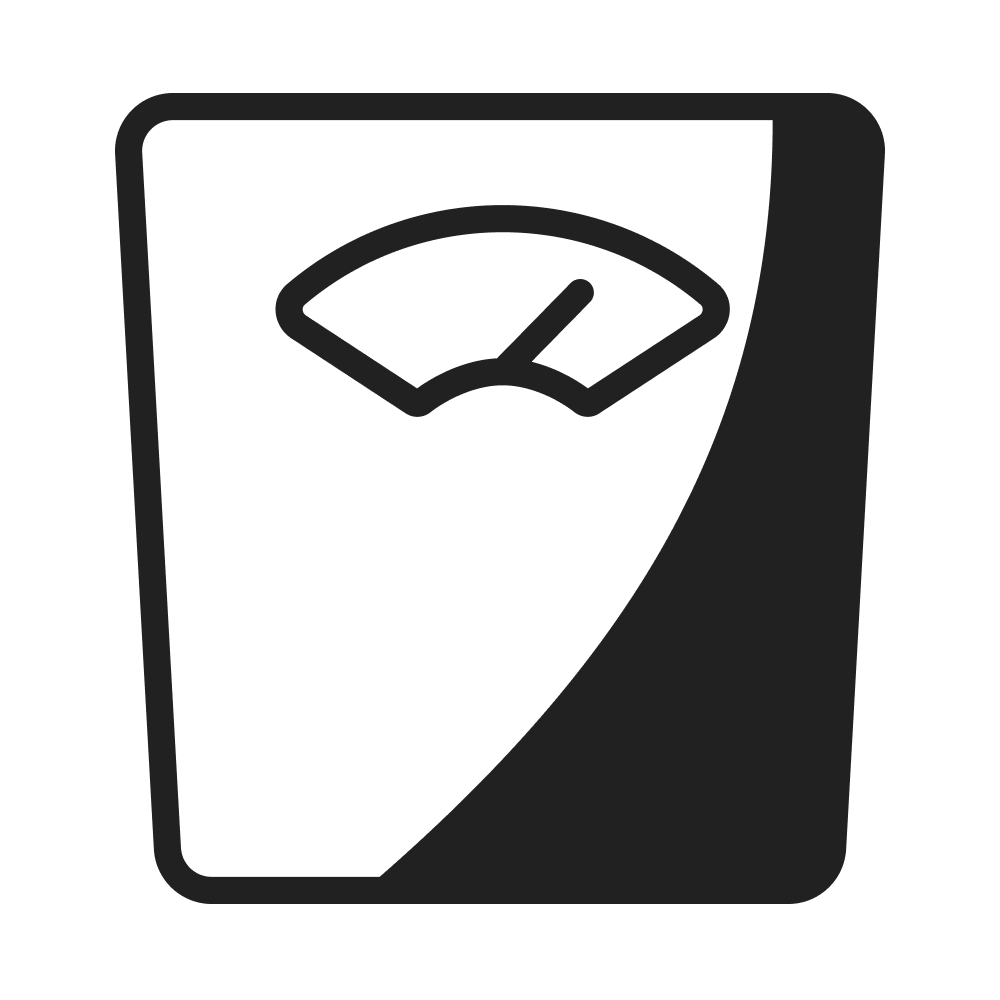 Committed to responsible weight loss prescription including tailored nutrition & fitness coaching.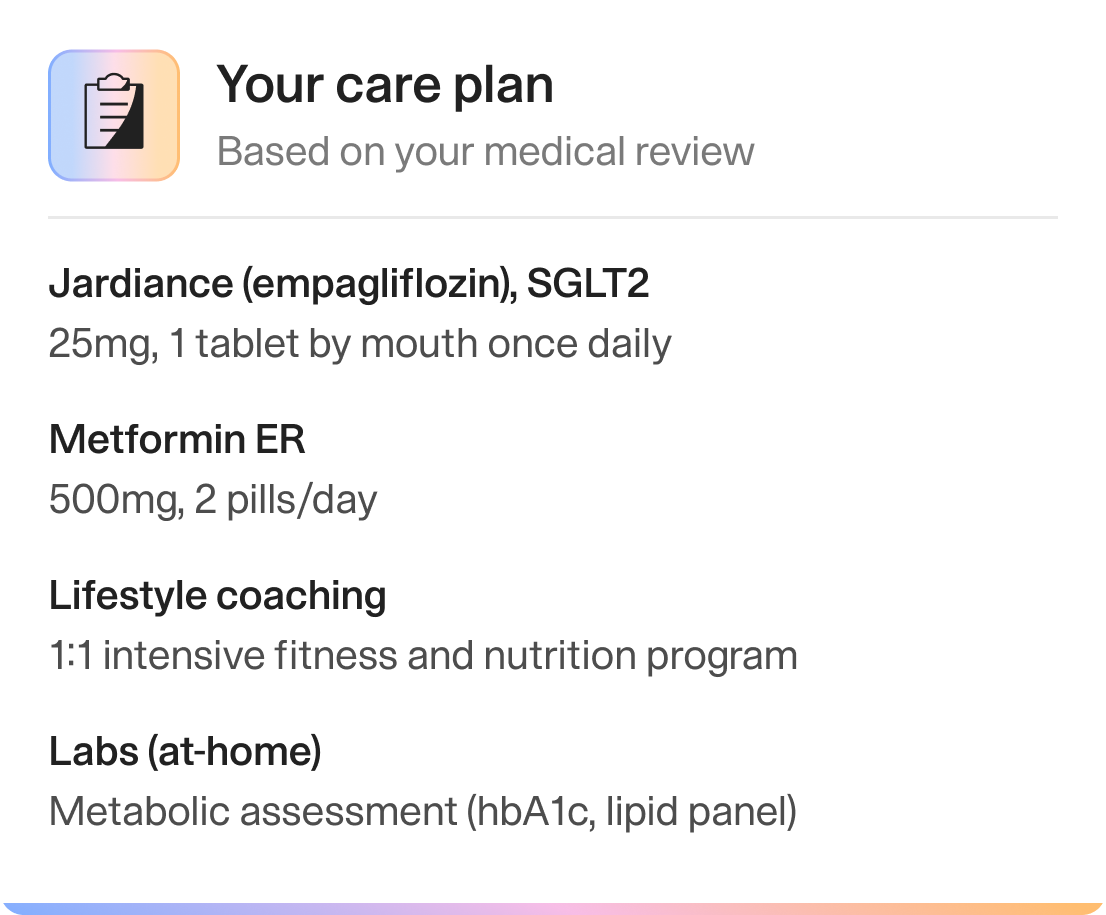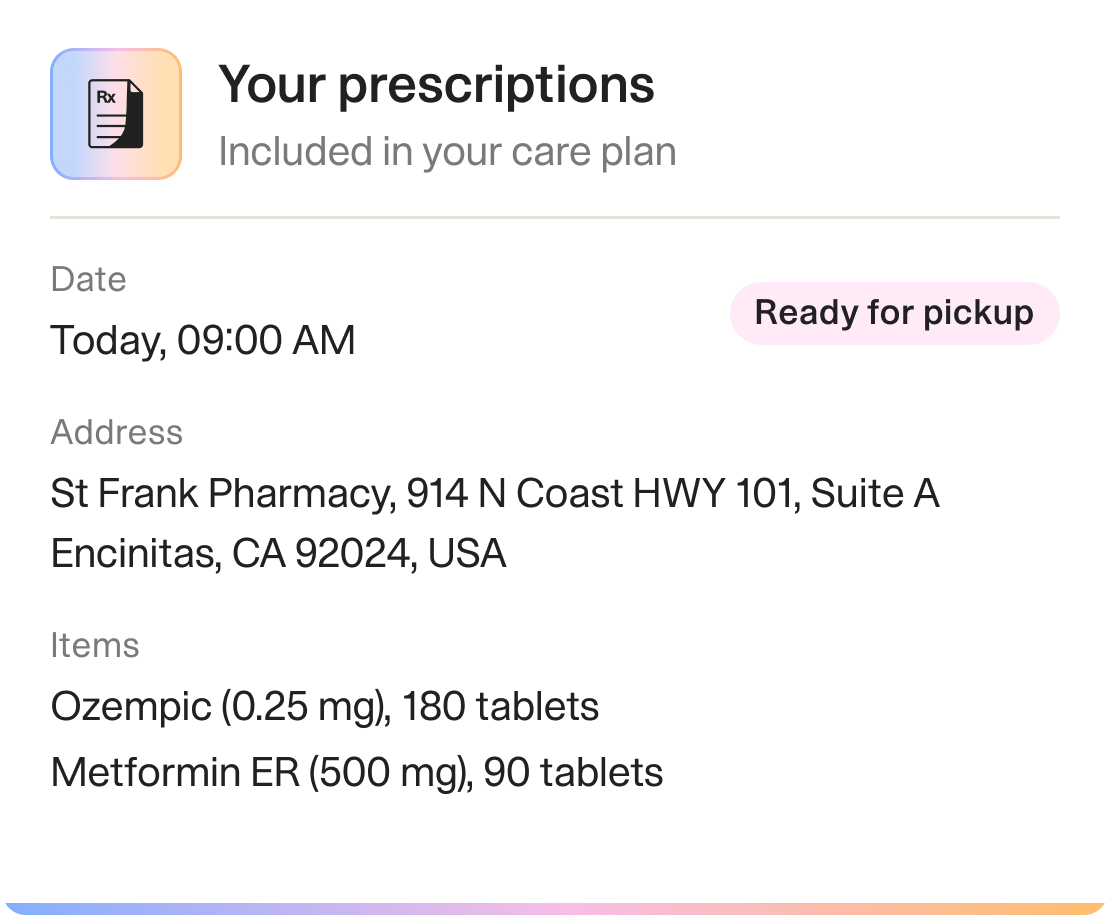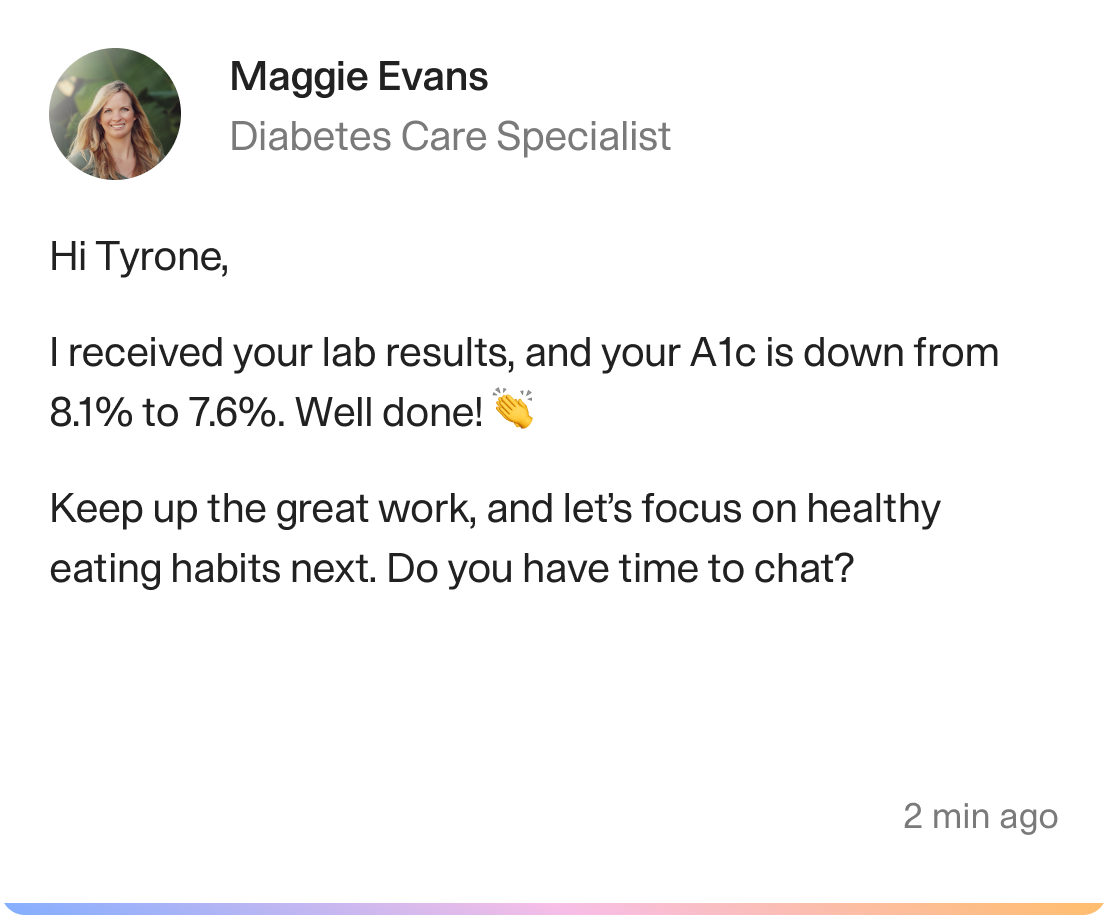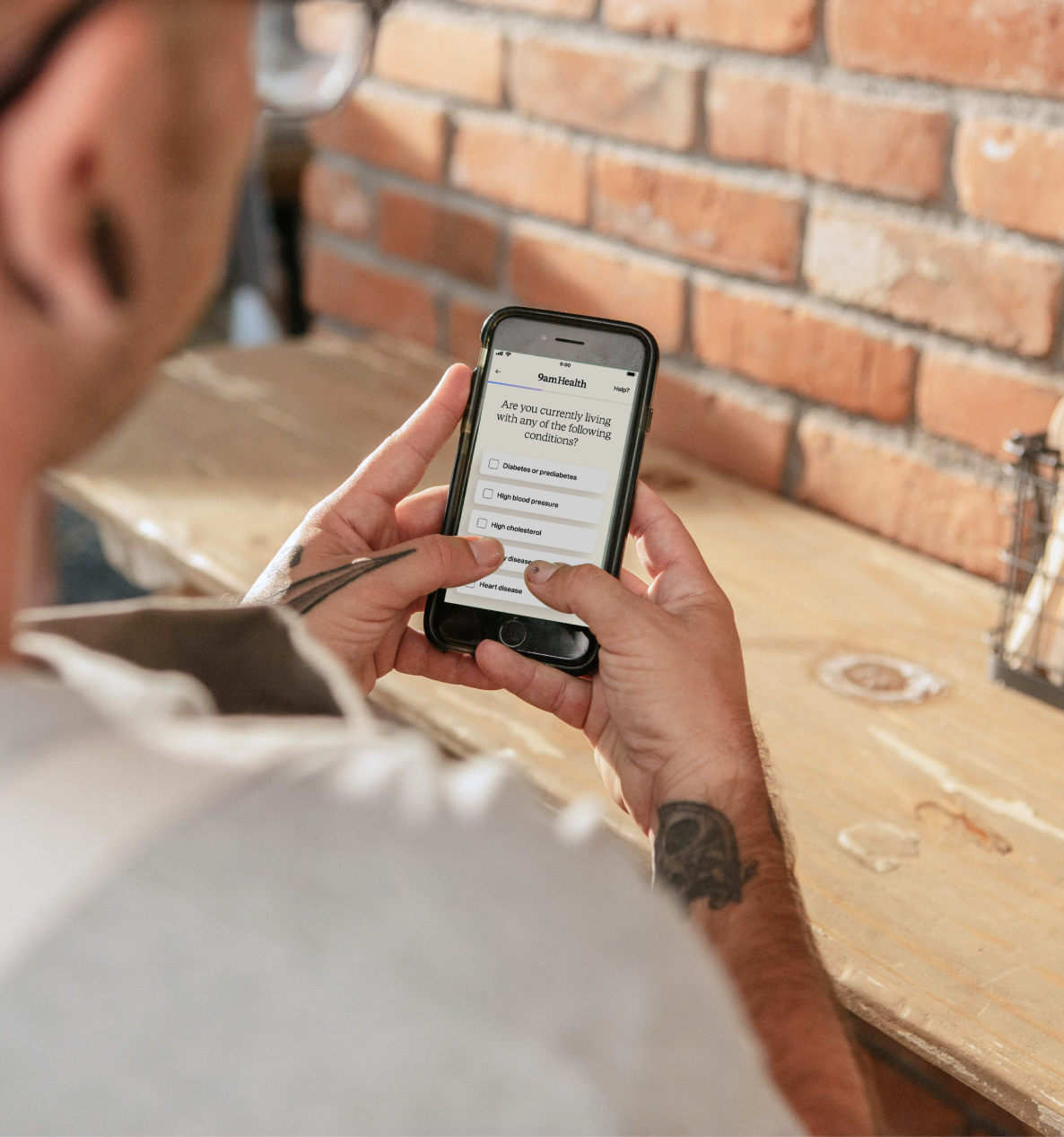 We're creating a new standard of care
By 2030, nearly half of all Americans will live with diabetes, obesity, and related heart conditions.
It's likely that your workforce is personally affected by one or more of these chronic conditions. We work with your employee population to safely provide care tailored to their unique health needs.
Learn how our comprehensive approach helps to increase productivity and lower medical claim costs—all while helping your employees live happier, healthier lives.
Better for their health. Better for your business.
Forward-thinking healthcare that enables your employees to do more—with lower medical claim costs.
2.4x
ROI
Starting in year 1
Savings
$1,752
PP
Annual gross savings
6
SICK DAYS
Average time saved per patient
Resources
December 22, 2022
Improving health equity with an inclusive virtual care solution
The white paper highlights the issue of suboptimal diabetes outcomes in the US, particularly among Black and Hispanic populations, due to various barriers such as limited access to care and high costs of medications. Read more about 9amHealth's white paper on how a virtual solution can help address these issues and offer ways to break down barriers to achieve greater health equity.
Read More
A People-First Philosophy
What our community is saying
Did not miss a day of work
They got me on the schedule the same week to get my labs done, and they came to my job. I did not have to miss a day of work.

Gloria L.
They saved my life
I have high blood pressure and prediabetes and was unable to afford my medicine. I am so grateful for 9am.

Tracy G
Labs from home or work
They are amazing! If I need anyone, they are always there, no matter what time. When it comes to lab work, they will send someone to me whether I'm at home or work! My medications arrive at my door, so I don't have to wait in line at the pharmacy.

Jamison T
I absolutely love 9amHealth!
I love the personal care I received. It is so convenient and personalized. I like being able to have assistance in setting goals and understanding how to treat my diabetes! I recommend this care to everyone!

Debbie A
I don't need to leave the house
This company is unbelievable. No doctor I've known has ever provided such incredible assistance and care, and I don't need to leave the house.I am beyond impressed and grateful for 9amHealth.

Kimberly C
What a time saver
9am Health was easy to deal with, and sent out my meds very promptly. The 3 month-supply is a time saver compared to picking up a one-month supply at my local pharmacy and dealing with frequent refill requests through my doctor's office.

David S