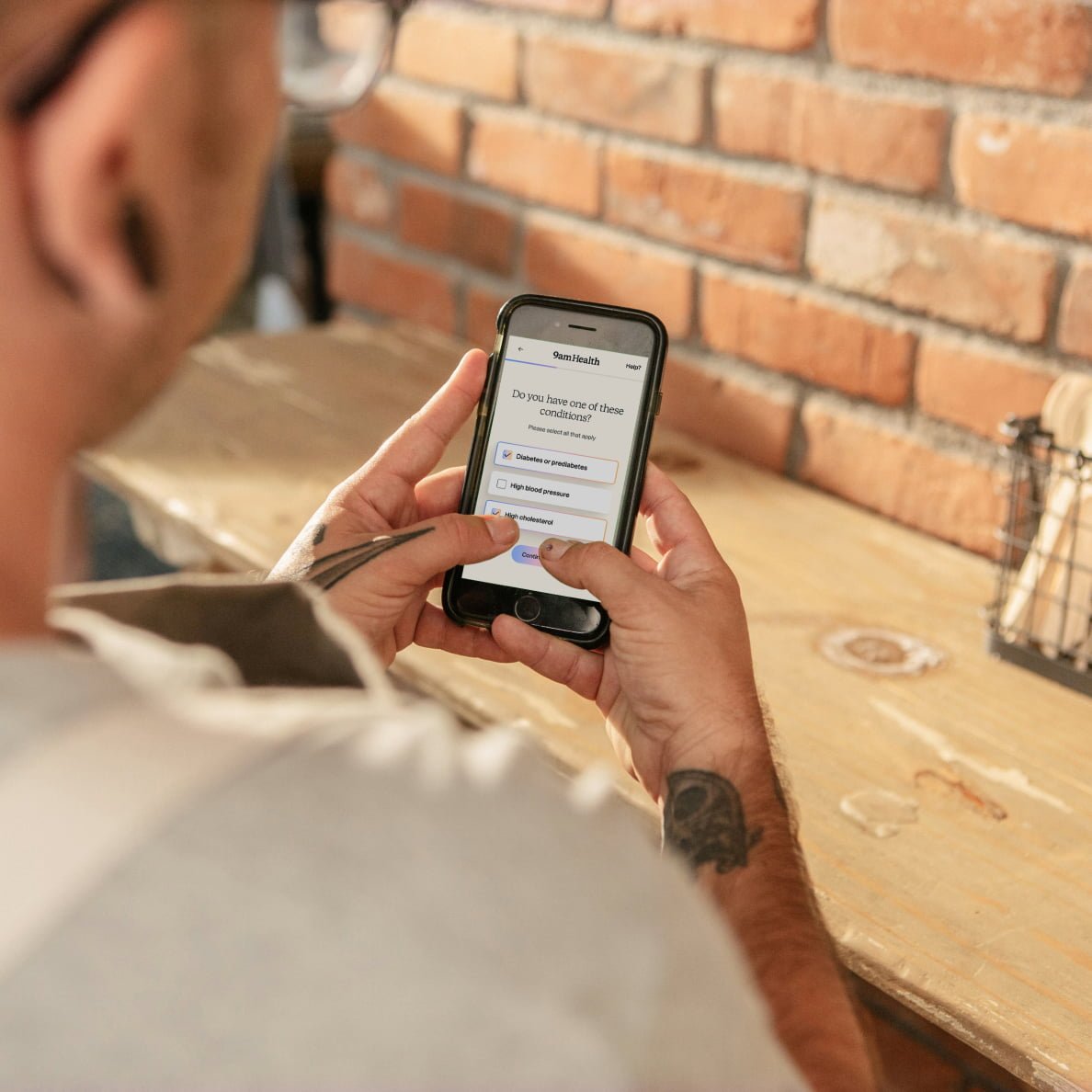 A plan created for you, and no one else
Our expert team works with you directly to create a plan that considers every aspect of your health journey.
Custom plans created for your daily life
Easily accessed from your phone
On-demand support whenever you need it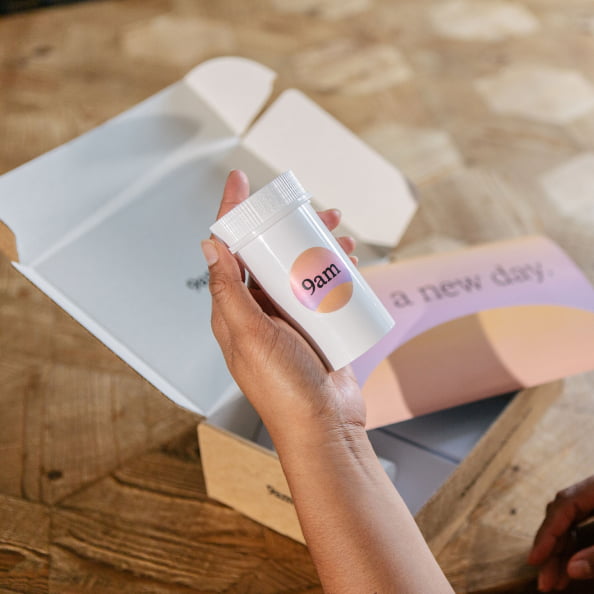 We get you the medications you need to feel your best
Prescriptions are sent straight to your home or pharmacy, and we'll help navigate insurance approvals. We prescribe medications for the following conditions:
Prediabetes and diabetes
Obesity
Hypertension (High blood pressure)
Hyperlipidemia (High cholesterol)
A plan created for you, and no one else
Our expert team works with you directly to create athat considers every aspect of your health journey.
Custom plans created for your daily life
Easily accessed from desktop or phone
On-demand support whenever you need it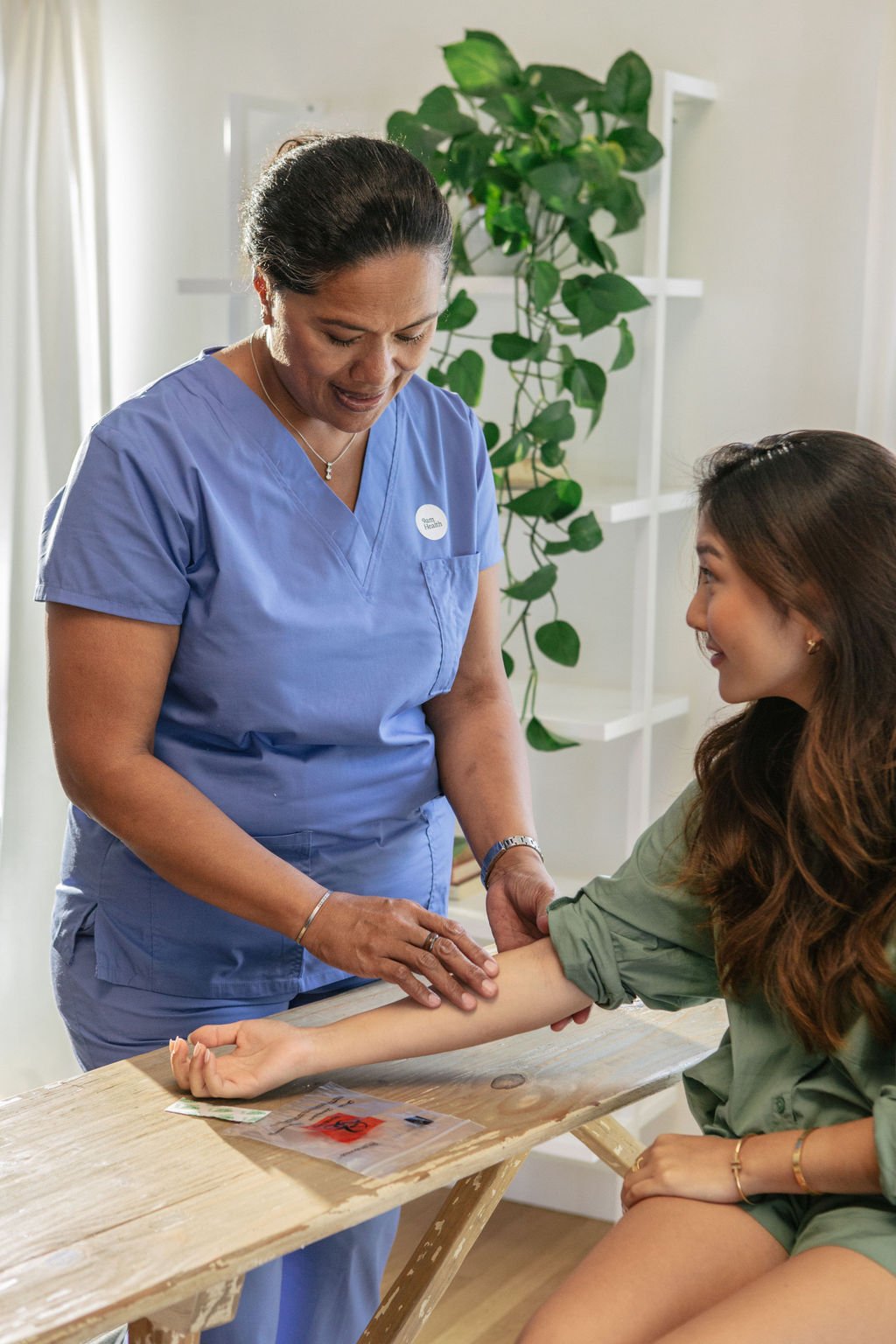 Feel confident with automated lab testing
We provide testing recommendations and create a schedule based on your needs. Tests are done at home by a licensed technician or at your nearest patient service center. You and your Care Team member will review the results together.
A1c to measure your average blood sugar levels over the past 3 months
Lipid Panel for heart health
Comprehensive metabolic assessment for liver and kidney health and electrolyte balance
Urine microalbumin test for kidney health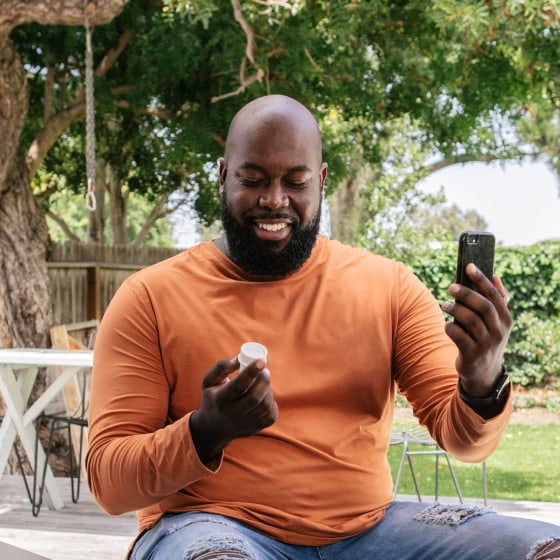 Get expert support on demand
You can check in with your Care Team anytime, and they'll always follow up to review test results, answer questions, or chat about day-to-day habits.
Your Care Team includes a wide range of experts specializing in:
Cardiometabolic conditions
Nutrition
Fitness
Healthy weight management
Medication
Patient Advocacy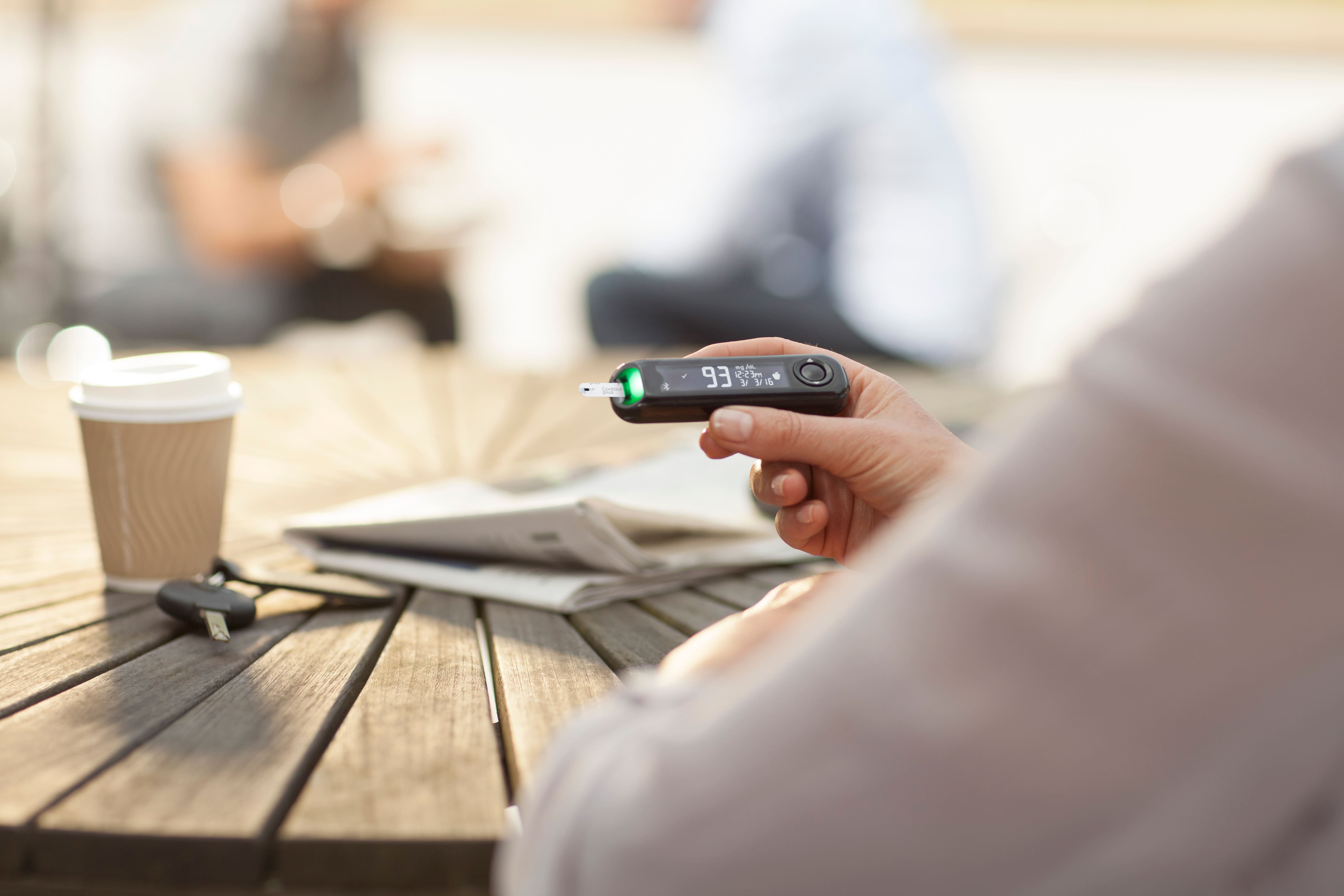 Track your health
Based on your needs, we'll send you devices to gain better insights into your health and optimize your treatment.
Blood glucose meter
Continuous blood glucose meter (CGM)
Blood pressure monitor
Weight scale
Testimonials
What our community is saying
I am back on track
Thank you so much for these tools! I am back on track and slowly but surely making progress on my health.

Program participant
Healthier meal choices
Since starting the program, I have been making healthier meal choices and conscious efforts to move my body. Thank you, 9amHealth, for all the helpful information and tools you have shared.

Program participant
Never overwhelming
The entire program is broken down into digestible pieces and never seems overwhelming.

Program participant
I feel healthier
I learned healthy ways to manage my stress, eat healthy meals, and work out more.

Program participant
Thank you!
I am grateful that I am a part of this program. It reminds me of my daily exercise and watching the food I eat.

Program participant
Very competent Care Team
Love how everyone is so nice. This program is a blessing to me for sure. Thanks, 9amHealth.

Daniel, 9amHealth member
Great service!
I work in the healthcare profession, I am very reluctant to go to a physician, because it's so hard to get an appointment! Got my lab work done within a week and had medications that I probably should've been on for the last 10 years. So convenient I really wish this had been available a long time ago.

Annette Hendricks, 9amHealth member
I don't need to leave the house
This company is unbelievable. No doctor I've known has ever provided such incredible assistance and care, and I don't need to leave the house. I am beyond impressed and grateful for 9amHealth.

Kimberly Craft, 9amHealth member
What a time saver
9am Health was easy to deal with and sent out my meds very promptly. The 3 month-supply is a time saver compared to picking up a one-month supply at my local pharmacy and dealing with frequent refill requests through my doctor's office.

David Sweedler, 9amHealth member
Lost 13 pounds in only a few months
I've been trying to lose weight without seeing change. I felt helpless. With the 9amHealth program, I've gone from 179 lbs to 169 lbs and lost 13 pounds in only a few months!

Program participant
Fast & wonderful
Wonderful doctors, always on the alert to answer your questions. My shipment was fast and on time.

Shamilla DaSouza, 9amHealth member
A bliss!
This has been a great experience for me! I received kind, professional healthcare at an extremely affordable price...thank you!

Tonya Moore, 9amHealth member
Awesome program
This is an awesome program, I'm so glad to have signed up for it. I would definitely recommend anyone who needs assistance reach out. This program is perfect for people like me with no insurance! Thanks, 9am!

Ismael Smiley, 9amHealth member
9amHealth is AMAZING!
Dealing with 9amHealth has been the best experience in the healthcare field that I've ever had in my life. The staff is fantastic! They bent over backward to accommodate my requests and got me what I needed amazingly fast. I can't recommend them enough. Wish I could give them 10 stars!

Ray McDaniel, 9amHealth member
Very affordable
When diagnosed with diabetes I was freaking out. I came across 9amHealth and they are amazing! They are always there no matter what time. I totally enjoy the fact I can do everything from home. Best part is they are affordable!

Jamison Taylor, 9amHealth member
My experience with 9am health has been awesome
As a truck driver, it's difficult to make doctor's appointments. 9am health simplified the whole process of getting my medication when my doctor wouldn't fill the prescription unless I came to the office. And all he does is ask the same questions and write the prescription, which I then have to wait for at the pharmacy to receive. 9am health ships it right to your door. I will continue to use them from now on. Thank you so much!

Elder Timothy Haggerty, 9amHealth member
I love the program
I love the program and how it makes me accountable for my actions, knowing that I will hear from the 9amHealth Care Team. Thank you for learning new tools so I can do better and make better choices.

Program participant
FAQs
We always have time for questions
Which medical conditions and medications are supported?
At 9amHealth, we specialize in providing care for individuals living with prediabetes, type 2 diabetes, hypertension, hyperlipidemia, and obesity. Based on your medical history, lab tests, and insurance coverage, we will prescribe the most effective (and affordable) medication for you. We help navigate insurance approvals.
For any questions regarding your medications, please contact our Care Team at support@join9am.com or call/text us at (202) 932-9958.
How do I enroll for 9amHealth?
If your employer covers 9amHealth for you, please use your 6-digit employee number to enroll. Don't see your employer? Have them contact our team at partnerships@join9am.com, and we're happy to set up a meeting and get you the care you deserve.
Enrollment is easy and only takes a few minutes. Complete a brief medical questionnaire to get you a treatment plan tailored to your needs.
Text or call us for any questions at (202) 932-9958 or use the chat feature on our website.
How do refills work?
For all of our generic medications, we take care of your prescription refill and automatically send your medications before you run out. Alternatively, you can pick them up at your preferred pharmacy.
Some medications, like GLP-1 Receptor Agonists and SGLT-2 inhibitors, need prior authorization from your health plan. Our Care Team will keep you updated about their refills.
Should I cancel my prescriptions when I sign up for 9amHealth?
Once you join 9amHealth, we recommend that you wait a few weeks to cancel your current prescriptions. If you have any questions or concerns, please contact our support team at (202) 932-9958 or email us at
support@join9am.com
.
Where is 9amHealth available?
9amHealth is available in all states

except

Idaho, New Mexico, West Virginia, Mississippi and Missouri.
How does lab testing work?
We offer two types of lab tests, depending on where you live:
Once you schedule your appointment online, we'll send a licensed lab technician to your home or workplace. They will draw your blood just like in a lab but in the comfort of your home. Your blood sample will be taken to a lab, and 2-3 days later, you'll receive your results via your 9amHealth account. At-home labs are available in 30 states.
If at-home labs are not available in your area, we'll match you with your nearest Labcorp or Quest Diagnostics patient service center (over 4,000 locations across the U.S.). You can schedule your appointment online, or you can choose to walk in. Lab results will be available within 1-2 days in your 9amHealth account.
All lab tests include a free consultation with a member of our Care Team to review your results and recommend the next steps.
Do you accept insurance?
BCBS Texas, UHC Texas, and Aetna California presently cover our monthly membership fee of $69. We are actively working on expanding our insurance coverage. Additionally, if your insurance covers your medications, copays may apply. If you have a different insurance plan, your plan may cover your medications but not the monthly membership fee of $69.

If you have any questions about coverage or eligibility, please call/text us at (202) 932-9958 or via the chat feature on the website.
How do prescriptions work?
Prescriptions will be sent to your pharmacy or delivered directly to your home. We'll do our best to have them available to you within 48 hours.
What is virtual care?
9amHealth offers seamless, virtual care to people with type 2 diabetes, prediabetes, obesity, high blood pressure, and high cholesterol. Members can enjoy same-day prescriptions and labs, unlimited virtual access to medical experts, lifestyle guidance, and more –all from the comfort of their homes. No more appointments or waiting rooms.
9amHealth provides access to a specialized Care Team, prescriptions, medication management, and personalized care.
We believe in a new standard of care.
The days of long lines, commutes, and waiting rooms are over.